These are ADORABLE and HILARIOUS knitted critters made by
Patricia Waller.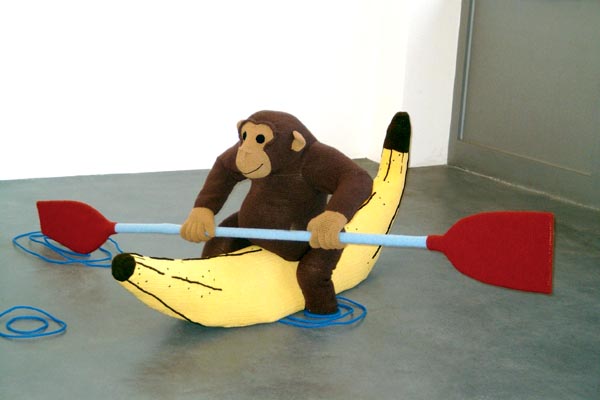 Check out the whole gallery. Yes, I
could have
put up comments on everyone's myspace, but that's just not my style, and it would have taken longer. Just love me for who I am, m'kay?
Caution: Some of them are not exactly safe for certain innocent minds, especially that last one, ehehehehehe!
For Lydia:
Crossing Wonderland (Frog Prince)
<---Totally safe
For Becky:
Crossing Wonderland (Unicorn)
For Amanda:
How to Kill Your First Love (Duck)
For Troy:
Rabbits
[all three of those crack me up!]
For Traci:
Domestic Help
<--Totally safe
This one's for ME!
Aliens (Space Couple)
And, psstt....
( )_( )
(='.'=)
(")_(")
PASS THE BUNNY ON!!!!
Bunnies RULE THE EARTH!!!!